The perfect dumbbell set for those with high ambitions
The DUMBBELL RACK is a horizontal dumbbell rack in a set with 6 pairs of DUMBBELLS from 10kg to 20kg in increments of 2kg. Thus, this set is aimed at all those with high demands on their training routine.

DUMBBELLS can be freely arranged on the DUMBBELL RACK, which considerably simplifies handling with heavier weights. Due to the visually emphasized storage surface and a steel element as a counter support for the DUMBBELLS, the DUMBBELL RACK looks tidy and elegant at all times.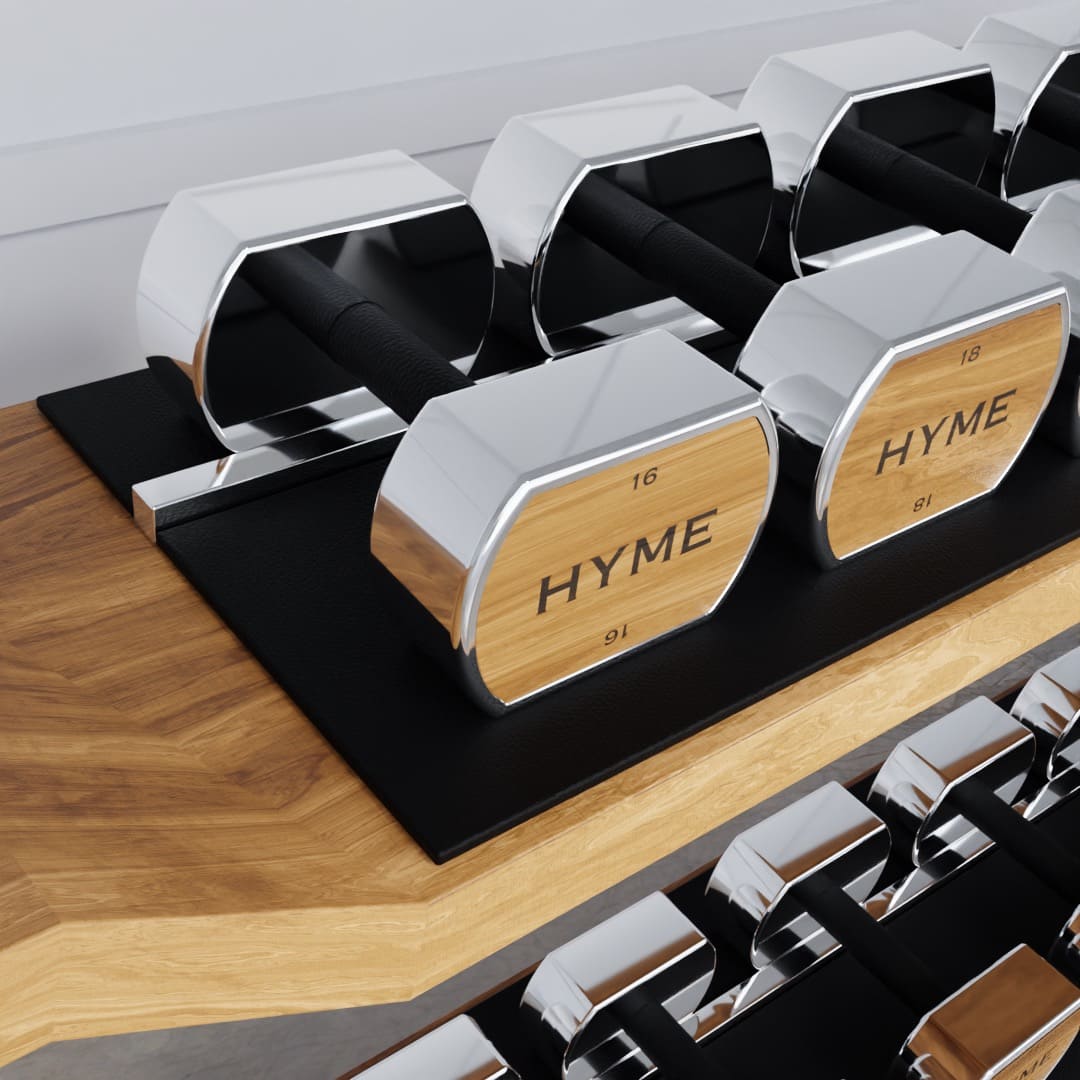 Noble tray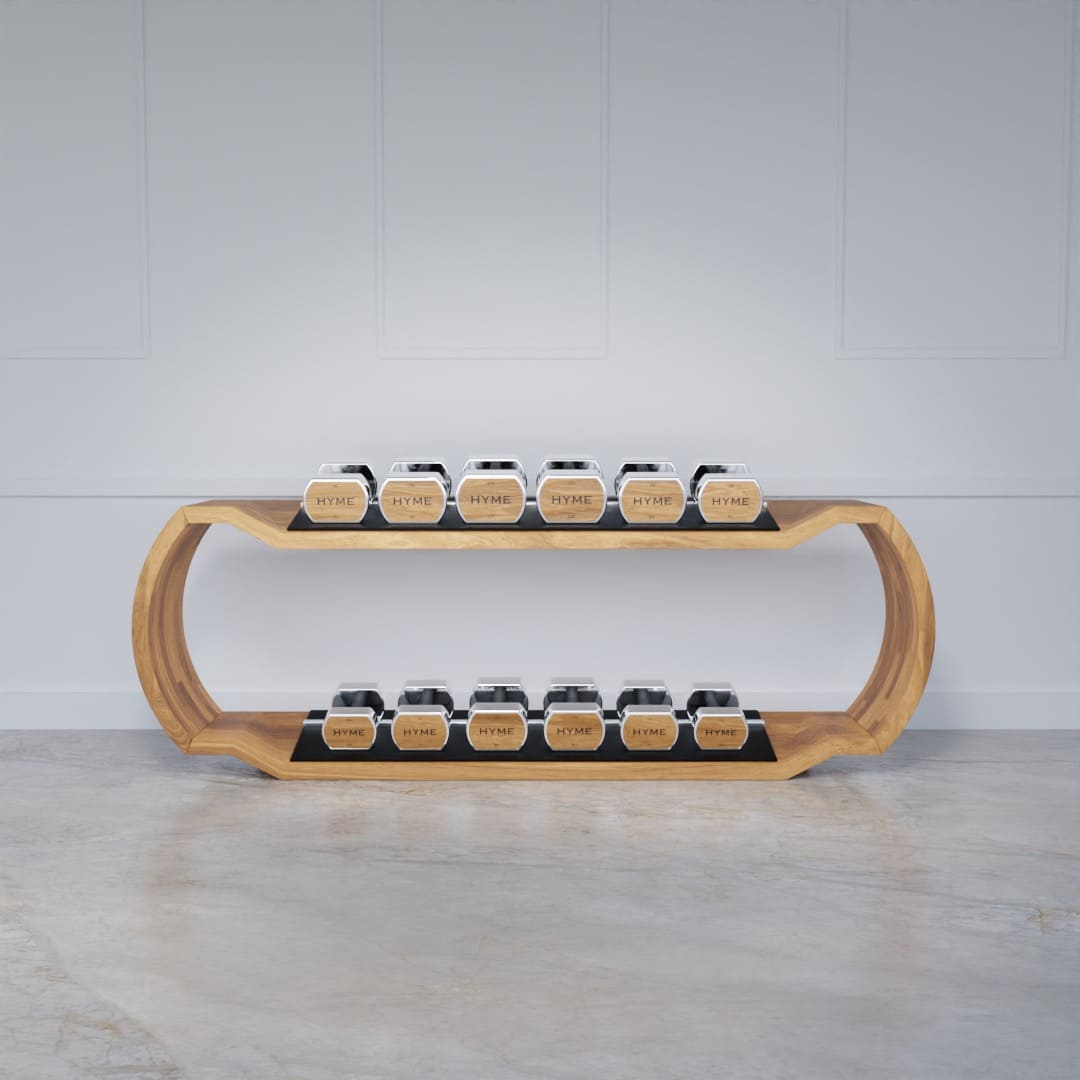 Aesthetic highlight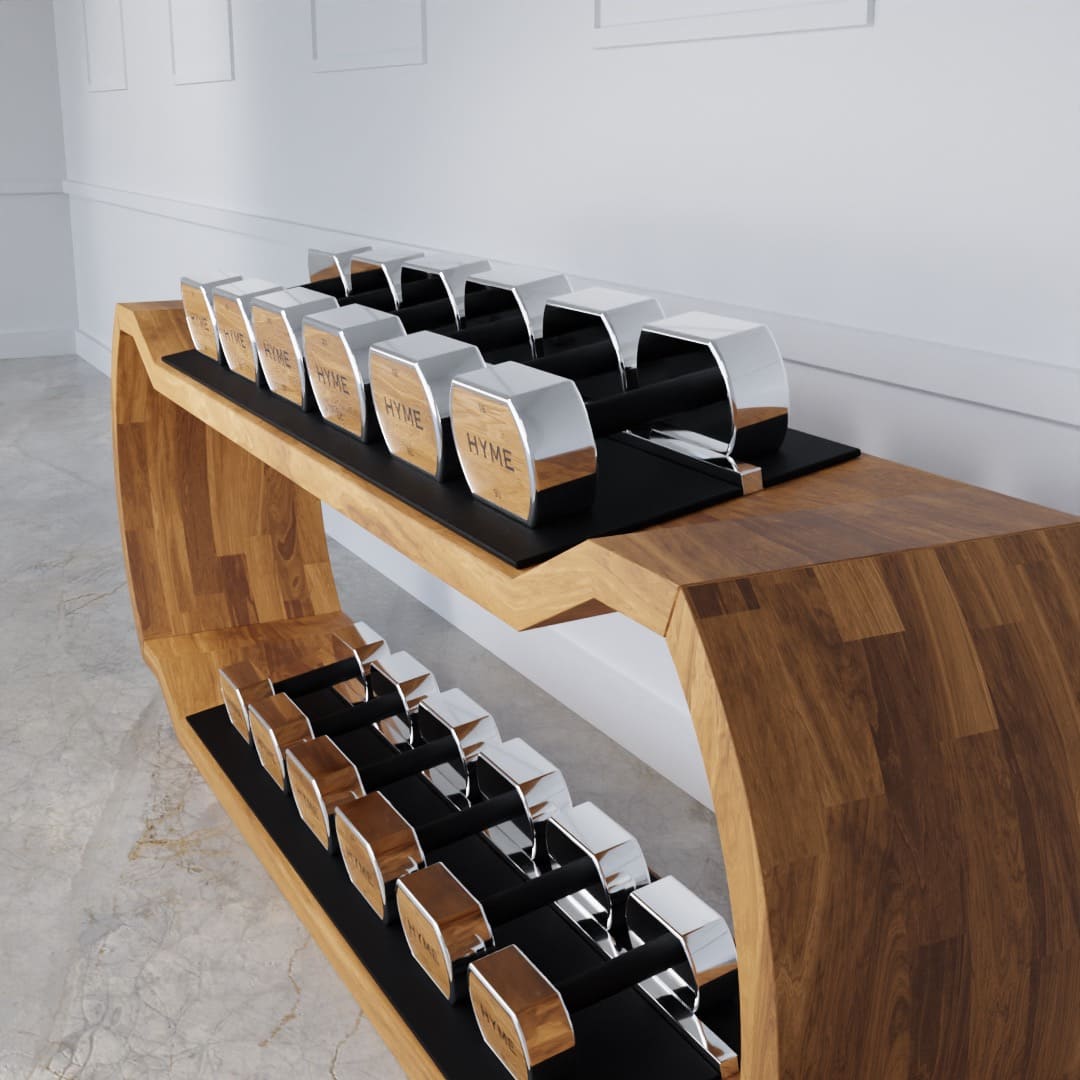 Best Ergonomics
Configure your individual DUMBBELL RACK
Be inspired by our carefully compiled collections and let us know your interest directly by submitting a product request.
Your Configuration
oak | black
After receiving your request, we will contact you right away and provide you with a quote on manufacturing your custom fitness equipment.
Contact Us Now
Whether you want to share your thoughts about our products, request information about our services, or simply get in touch, the contact form is the perfect way to reach us. If you prefer to contact us through other means, feel free to explore the various options available on our website.