The most beautiful dumbbell set for daily fitness routine
The DUMBBELL TOWER is a vertical dumbbell rack in a set with 8 pairs of DUMBBELLS from 2kg to 9kg in increments of 1kg. With this you have the perfect weights for a daily workout routine always at hand.

The DUMBBELLS are stored in precisely manufactured pockets. Due to this form of storage the DUMBBELLS integrate seamlessly into the overall design of the DUMBBELL TOWER. In addition, the leather handles of the DUMBBELLS are accessible at all times, enabling ergonomic loading and unloading.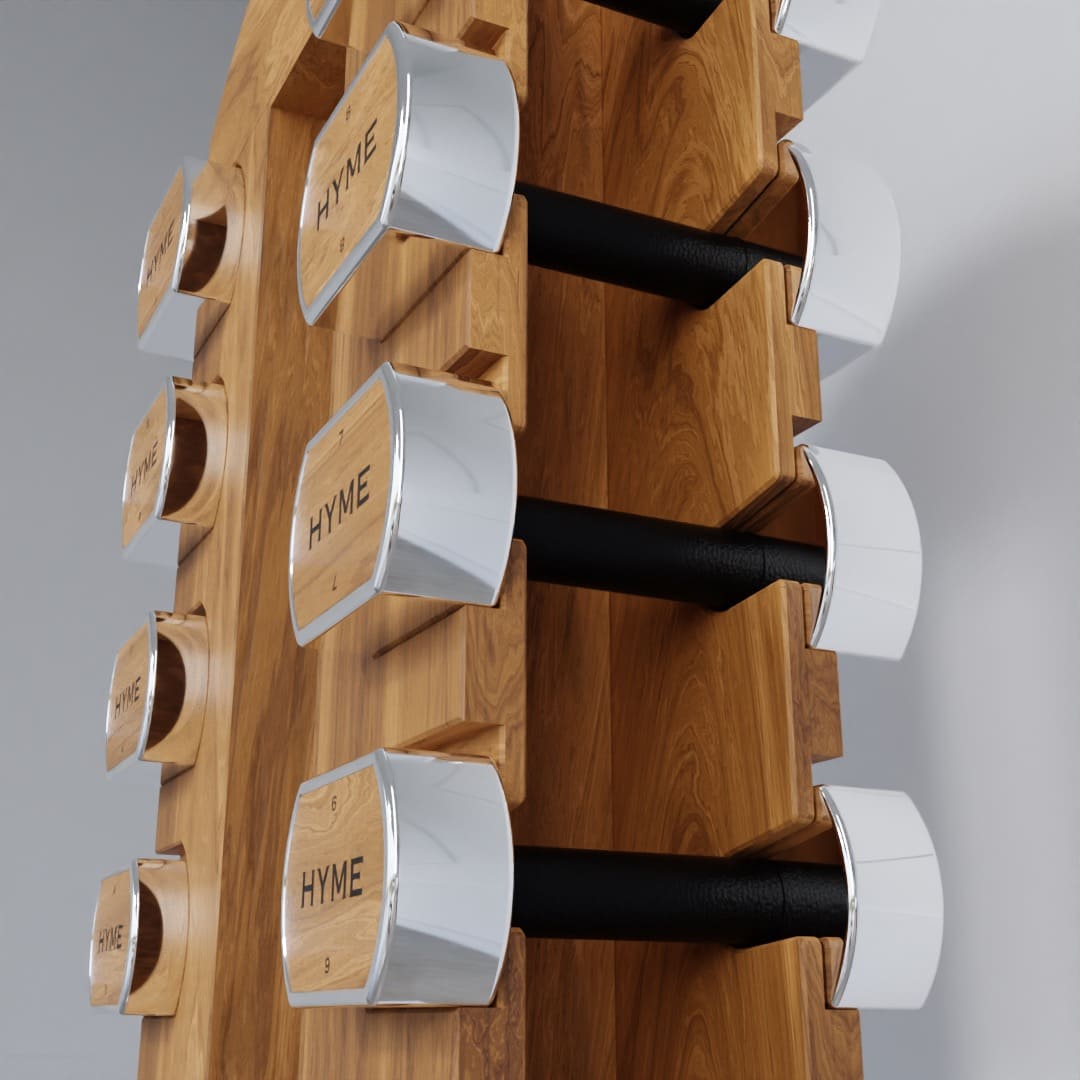 Precise fit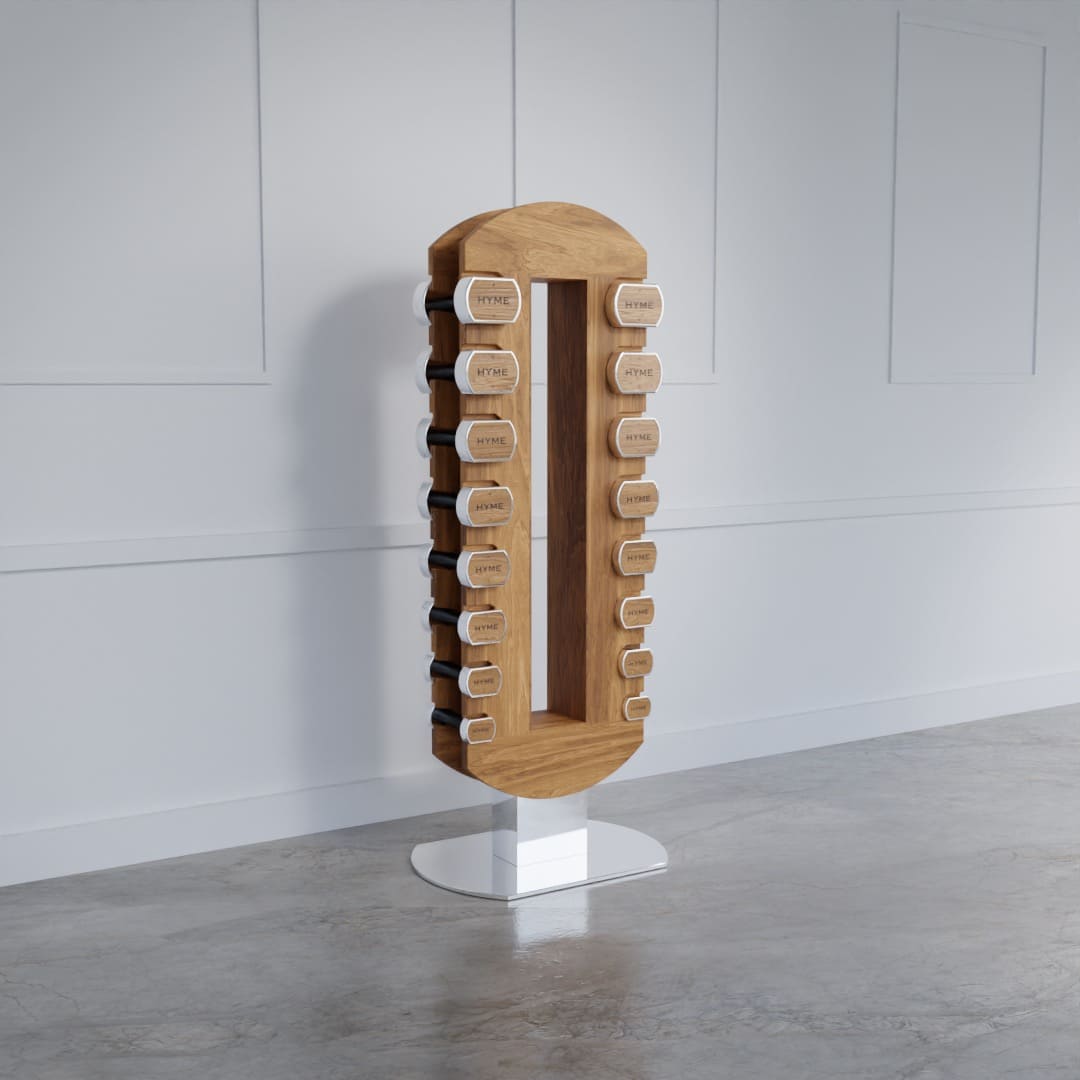 Visual Integration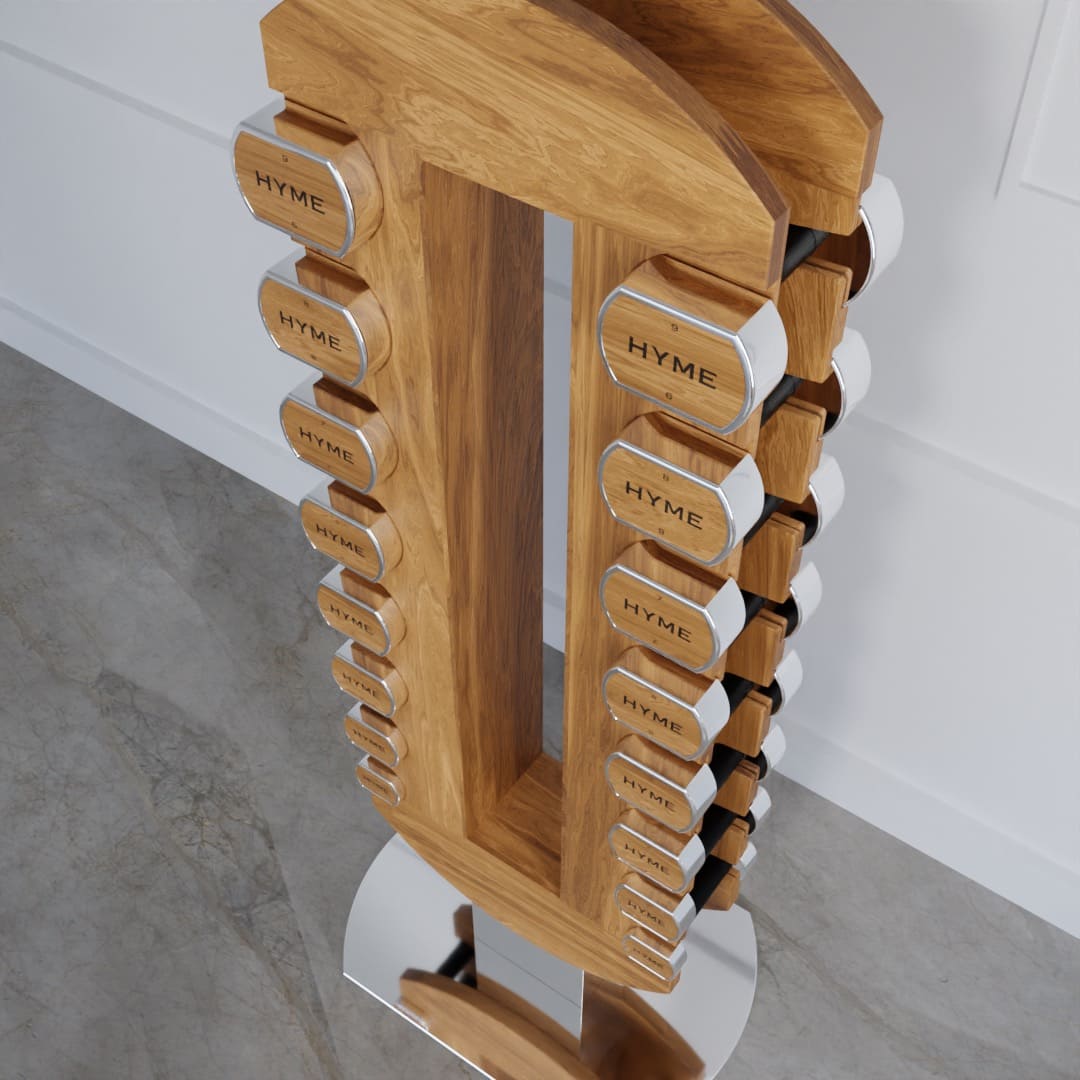 Ergonomic arrangement
Configure your individual DUMBBELL TOWER
Be inspired by our carefully compiled collections and let us know your interest directly by submitting a product request.
Your Configuration
oak | black
After receiving your request, we will contact you right away and provide you with a quote on manufacturing your custom fitness equipment.
Contact Us Now
Whether you want to share your thoughts about our products, request information about our services, or simply get in touch, the contact form is the perfect way to reach us. If you prefer to contact us through other means, feel free to explore the various options available on our website.